Buona Festa - Ognisanti - All Saints Day
On 1st November every year Italian families and friends gather to celebrate and feast in remembrance of their dearly departed. The festival weekend is elaborated with traditional recipes and in Umbria where we live with a number of collateral seasonal celebrations of food.
On 2nd November - Il Giorno del Morti - many Italians visit their local cemetery with flowers and candles for the family graves.
These two days, all Saints and all Souls combined, form one of Itay's major holiday events, and as in all things Italian, the festival involves an abundance of sharing at the table, and being together with friends and family. Small biscuits called Ossa dei Morti (bones of the dead) made from hazelnuts, aniseed, vanilla, lemon and sugar are shaped like human bones.
The Autumn landscape comes to the table with the first oil pressings of the season, often accompanied by tastings of the barely fermented wine of the recent vendemmia Il vino novello, - if only so an opinion can be offered on its exceptional potential. Our itinerary takes advantage of this long weekend celebration and other fabulous gastronomy festivals in Umbria at the same time
Frantoio Aperto - Oil MIll Open Day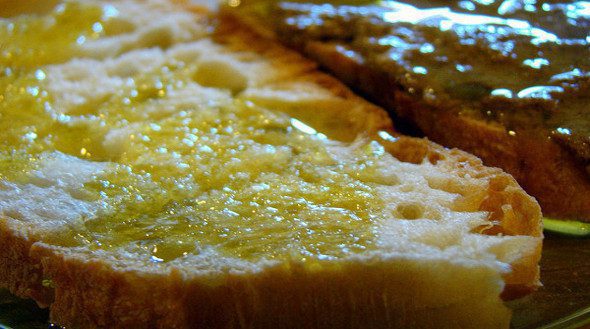 With the doors flung open in every olive mill in Umbria the Frantoi Aperti celebrates the oil from Umbria's first olive pickings of the season 'con gusto', in a flurry of tastings, small local festivals and concerts. Home fires burn in every Frantoio for bruschette rubbed with garlic, sprinkled with salt and drizzled with the fresh golden green Umbrian oil. This simple but luscious delight is thrust out at you in just about every local piazza, oil mill and household for that matter as the locals compete for your assurances that theirs is the absolute best of all the oils.
And often the mill owner's robust local Sagrantino wine is served as well aimed at augmenting the compliments. In Italy where there is food, there is wine. In fact many of the oil tastings are held at local cellars as the two products go hand in hand. Vineyards and olive fields and hilltowns make up most of Umbria's patterned landscape.
Mostra mercato Nazionale del Tartufo Bianco - White Truffle Festival - Gubbio
November is the time for the first white truffles and a visit to Gubbio for their 'Mostra mercato Nazionale del Tartufo Bianco' is one excellent possibility from a range of Umbrian celebrations of this exquisite delicacy. Throughout the city streets there are market stalls, tastings, cooking demonstarations in the piazza, truffle dog competitions and other collatorale events including art, music, and restaurant offerings.
.
Mostra Mercato dello Zafferano Purissimo - The festival of pure Saffron - Cascia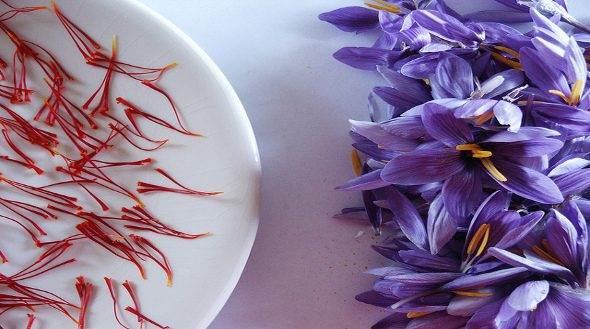 The narrow streets and small shops of this town in the Valnerina overflow with products created with the addition of Saffron. The luscious saffron cheese is a feature of major interest in this area renowned for its luscious cheeses.
The restaurants in this town of Santa Rita provide menus based on Saffron using traditional and 'reinterpreted' recipes in risotto, soups, biscuits, ice cream and yoghurt. The piazzas are buzzing with live music and entertainment.
Artisans and Berries - Montone
Montone is a pretty medieval town included in Italy's list of - I Borghi più Belli d'Italia, - the prettiest Italian Towns. We visit their November festival - la Festa del Bosco - The Forest festival - and sample a miriad of colours, flavours and aromas including blueberry, blackberry, rasberry, mushrooms, truffles, roast chestnuts and salamis. Each corner of the town has its own taverna serving food prepared by the locals, as well as artisan stalls showing of the work of wood carvers and iron mongers.
Music and markets - Perugia
Umbria Jazz presents an Autumn session in Perugia together with its own version of All Saints day market - Fiera dei Morti di Perugia - which boasts a history going back to 1260 and so one of the oldest and largest Italian markets with over 500 stalls set up throughout the city.